Test Answers


One of our favourite funny test answers is to the question "What does the word "benign" mean?" Answer "Benign is what you will be after you be eight" or the classic "How can you delay milk turning sour?" Answer: "Keep it in the cow" !!
---
---
---
---

---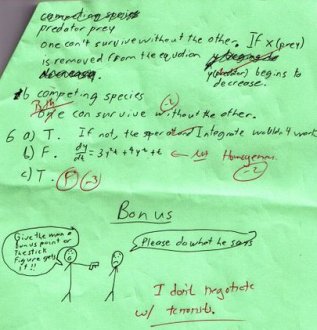 ---
---

Watch our free online funny videos for a laugh! Our funny videos clips features some of the funniest videos ever placed online!
---
---

Check out the best free magic tricks online and watch with our free magic card tricks show.
---
---