Funny Answers
One of our favourite funny answers is to the question "What happens to a boy when he reaches puberty?" Answer: "He says good-bye to his boyhood and looks forward to his adultery" or the blindingly obvious "Name a major disease associated with cigarettes" Answer "Premature death".
---
---
br>
---
---
---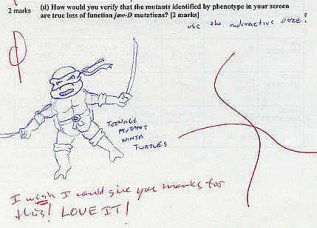 ---
---

Magic Eye visual illusions work by manipulating a repeating pattern to control a perceived depth and hide a three dimensional image in a two dimensional pattern. Check it out here!
---
---

Check out the best free magic tricks online and watch with our free magic card tricks show.
---
---