Funniest Videos

Its always difficult to describe videos as the world's funniest because everyone's sense of humour is different but we hope these videos, even if not the funniest, make you smile! They didn't make the monkey smile though nor the bird that accidentally got caught up in the middle of a baseball game, nor, come to think of it, the guy who was trying to cross a busy road nor the accident prone guy who was trying to jump across a swimming pool. Nor probably the cat who got spooked or the guy who couldn't handle his rifle, but apart from them, we hope you agree these online videos are amongst the funniest and make you laugh. Even if not out loud!
---
Funniest Videos: Funny Monkey Video



This little monkey gets quite a shock and reels over when he smells something he shouldn't!
---

Watch our free online funny dancing babies video clip complilation and see boy and girl babies strut their dance routines!
---
Funniest Videos: Funny Baseball Video



Our funny baseball video clip features what has to be the most unlucky pigeon of all time!
---
---
Funniest Videos: Osama Bin Laden Message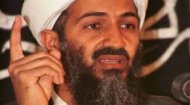 Okay, so he may now be dead, but wouldn't this have been a better way to go? More satisfying as well?
---
Funniest Videos: Rifle Range Video



In this funny shooting gun clip watch as the marksman gets an unexpected surprise! Yep, those .577 Tyrannosaur rifles are very powerful and should maybe come with a warning about how dangerous they can be (especially to anyone being shot at.)
---
---
Funniest Videos: Funny Cat Videos



Can you watch this without even thinking "Ahhh, poor kitty!" Judge for yourself, or don't you love cats?!
---
Funniest Videos: Epic Fail Jump!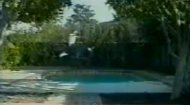 If you decide to jump across a swimming pool you really need to make sure you can reach the other side safely!
---

This funny HMRC joke file shows you how your hard earned taxes are spent ~ on the workshy needy!
---