Funny Dancing Babies Video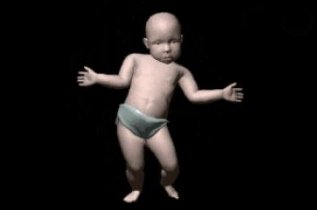 You've heard of the dancing baby, right? Well this is a whole new funny dancing babies video clip compilation featuring a number of girl and boy babies strutting their stuff, being amused or occasionally cominga cropper. After you've watched this funny dancing baby video clip, check out our other funny videos. We search the internet to find the funniest videos online for your viewing pleasure and entertainment!
---

This little monkey gets quite a shock and reels over when he smells something he shouldn't!
---
---

In another of our funny videos, is this a very young Lewis Hamilton still inside the womb, but who thinks he's in a racing car?
---
---