Funny Bike Video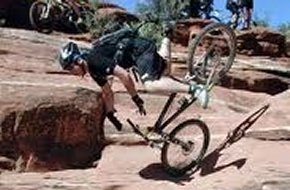 The stunt shown in this funny bike video probably seemed like a good idea at the time; get your bike pulled along by a van, get up speed, then launch over a ramp and land on the roof. But that's the key bit, landing on the roof, coz if you miss its gonna hurt... We've many more funny videos on this site, why not check them out?
---

In video, its not the actual incident that is so funny, its what happens to one of the wheels afterwards.
---
---

In another of our funny videos, is this a very young Lewis Hamilton still inside the womb, but who thinks he's in a racing car?
---
---