Scary Stuff

Now there's scary stuff online and really scary stuff online! Here you will discover the best scary stuff online with real pictures of ghosts, electronic voice phenomenon and, of course, our world famous daily updated paranormal stories! Enjoy!
---
Electronic Voice Phenomena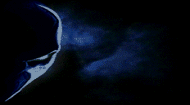 Amongst the static you can hear real ghost (EVP) sound recordings. Are they real or imaginary? You decide.
---
Online Ouija Board



Play our free online Ouija board game and ask questions of departed spirits and other ethereal souls and let the Ouja Board answer.
---
Ghost Pictures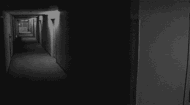 In this section we present some pictures of what appear to be real ghosts caught on camera.
---
---
Witches Spells



These text spells are great for every aspiring witch and wizard who has a mobile phone.
---
Past Lives Test



Take our free past lives test to find out if you have been reincarnated and who you were in past lives.
---
Paranormal Stories



These paranormal stories are collected from news outlets across the world and are updated regularly.
---
---
Ghost Videos



Watch these ghost videos for yourself and decide whether they really are ghosts recorded on video, tricks of the light, or something else.
---
Fortune Telling



What is knocking on the window of your future? Find out with our free online fortune telling and divination tools.
---
---
The Grim Reaper



From time to time, the Grim Reaper pays the internet a visit and carries away dead content and Flash is now dead taking into the computer otherworld some of our most popular pages over the years. If you still have Flash, you may be able to enjoy these pages a tad longer while they remain on life support. Keep the grim reper waiting just a little longer... PLEASE NOTE: These pages are NOT suitable for devices other than desktop computers (sorry!)
---
Occult Games



Visit Occult games for some of the scariest games online including real ghost phenomena.
---
---