Free Life Tools

In today's busy world, we tend to lose sight of our very own self awareness, being too busy to look after and nurture our inner self in the flurry of daily activity and keeping our heads above water. These free quality of life coaching tools will fit in with your busy schedule, just spending a few minutes each day with these life tools will raise self awareness, bring inner calm and help explain inner thoughts and analyse feelings.
---
Free Life Tools: Past Lives Test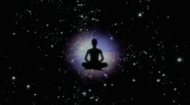 Take our free past lives test to find out if you have been reincarnated and who you were in past lives. Maybe you'll remember?
---

You can chart the number of units of alcohol you drink a day by using our alcohol units chart calculator.
---

This free online body mass index calculator tool calculates your ideal weight based on your age and height. The body mass index calculator then advises you if there is a problem.
---
---

Get your free daily Tarot card reading here together with information about Tarot Cards, one of the most popular fortune telling tools with its Major and Minor Arcana.
---
Free Life Tools: Biorhythm Calculator



This free daily biorhythms calculator will chart your intellectual, physical and emotional biorhythms. Once you start to work with Biorhythms you won't be able to stop.
---
---
Free Life Tools: Fortune Telling



Our free online fortune telling and divination life tools include Tarot Card readings, runes, numerology and astrology downloads.
---

We have more useful life tools available in our free online calculators section featuring relationhsip and compatability content as well as Karmic Astrology and health material.
---
---